Final positional recruit snapshot: 2019 defensive ends
With college football's early signing period on the horizon (Dec. 19), BadgerBlitz.com will be bringing you final snapshots for each recruited position, covering the targets who are committed and still remaining on Wisconsin's board in the 2019 class.
Today, we continue with a look at the defensive ends.
Quick Position Breakdown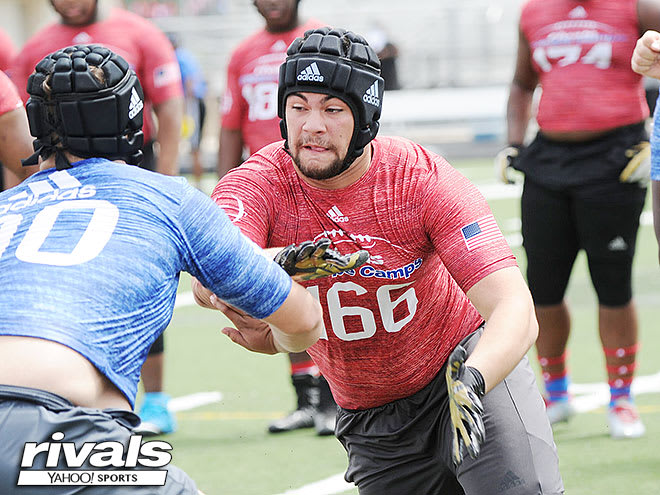 Off-season injuries to projected starters Garrett Rand (entire season) and Isaiahh Loudermilk (played in eight games) - paired with Keldric Preston's transfer during fall camp - set the tone for a difficult year at defensive end. Offensive lineman Kayden Lyles (expected to move back to center/guard this spring) moved over to the other side of the ball, but he struggled (43.7 Pro Football Focus grade) with the transition. Former walk-on Matt Henningsen (five starts) also stepped up into the regular rotation, but it was concerning how quickly he jumped David Pfaff, Kraig Howe, Aaron Vopal and Michael Balistreri. Freshmen Isaiah Mullens, C.J. Goetz and Boyd Dietzen all redshirted this fall for position coach Inoke Breckterfield.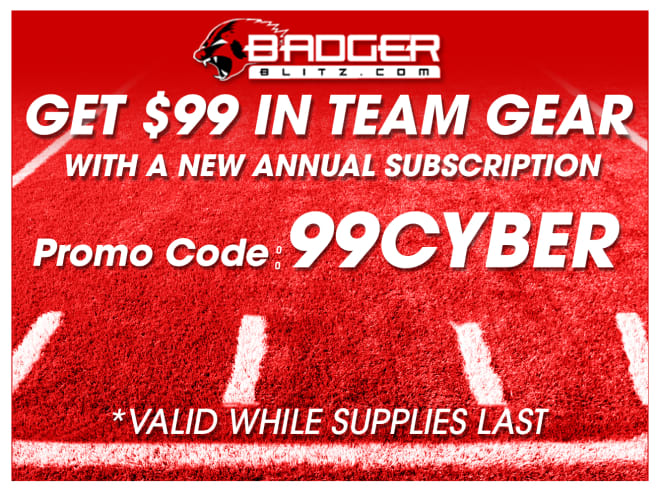 Wisconsin Defensive Ends on Projected 2019 Spring Roster
| Player | Eligibility  | High school star ranking |
| --- | --- | --- |
| | Redshirt senior | |
| | Redshirt senior | |
| | Redshirt junior | |
| | Redshirt junior | |
| | Redshirt sophomore | |
| | Redshirt sophomore | |
| | Redshirt freshman | |
| | Redshirt sophomore | |
| | Redshirt freshman | |
| | Redshirt freshman | |
Class of 2019 DE needs: 2 | Class of 2019 DE commits: 1
At 6-foot-3 and 285 pounds, Gio Paez is listed as a defensive tackle but will likely begin at end in Wisconsin's 3-4 scheme. The three-star prospect should bring some versatility to Breckterfield's position group as a player who can play a few different techniques. That said, comparisons are being made to former UW lineman Conor Sheehy (listed at 6-foot-4 and 294 pounds as a senior), who was comfortable moving along the defensive line as needed.
"Coach (John) Settle said that after talking with their defensive line coach (Breckterfield), I have the versatility to play both the nose guard and the 5-technique for their 3-4 defense," Paez told BadgerBlitz.com. "They think I could be really good there and fit really well into their defense."
Paez, who chose UW over offers from Kentucky, Louisville, Nebraska, North Carolina State and Texas A&M, among others, committed to the Badgers shortly after an official visit this summer.
"Coach Nokes put together a little presentation of how he sees me playing as an end in their 3-4 defense," Paez told BadgerBlitz.com. "He actually took some of my film and put that in a presentation, which was really cool. They want to me commit and Wisconsin is definitely high on my list of schools right now.
"Just how genuine the coaches were really stood out to me. Coach (Paul) Chryst has a big, beautiful house but he still lives really humbly. That stood out to me."
Rivals.com recruiting analyst Adam Friedman: "Gio is a kid who I met even before he started playing football. He has a wrestling background and he's lived in the weight room. He's become a really strong interior defensive lineman and he's the type of player who Wisconsin has relied upon over the last few years - guys who come into the program and developed themselves into great players and major contributors. Gio has that same type of skill-set that they're very used to."
What's left to accomplish?
A 6-foot-2, 250-pound senior from East Ascension High School in Louisiana, DeShon Hall, who was offered by the Badgers earlier this week, has to decide to if he'll flip to Wisconsin or stay committed to Louisiana Tech. The three-star prospect is arguably UW's top target at the position moving forward.
"At the moment, the relationship I have with coach Inoke is what has me most interested in Wisconsin," Hall told BadgerBlitz.com. "In his (Breckterfield) words, I'm a baller. I just play with a fire he loves and I'm just a very agile and aggressive player that loves the game."
Hall does not plan to sign in December and could take an official visit to Madison in January.
Offers at the position in 2020