Wisconsin tops Minnesota for three-star forward Nolan Winter
Wisconsin and Minnesota were believed to be atop Nolan Winter's list of potential schools for well over a year.
Friday afternoon, the 6-foot-11, 210-pound senior from Lakeville North (MN) High School announced his commitment to the Badgers, who topped the in-state Gophers for his services.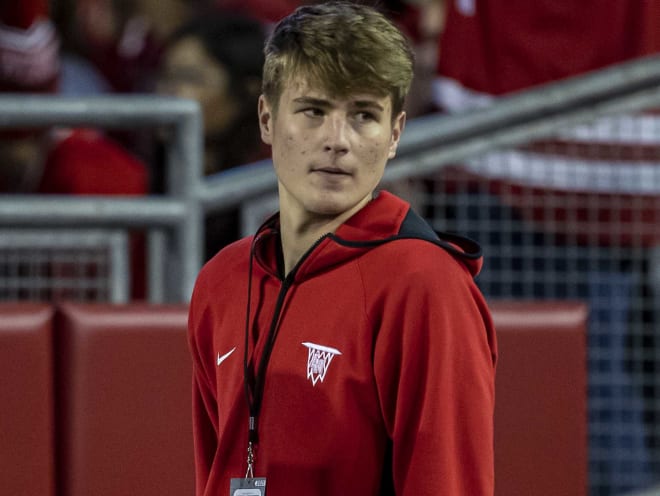 Winter, who competed with Howard Pulley on the AAU circuit, picked up a scholarship from head coach Greg Gard after UW's advanced camp in June of 2021. He joined a 2023 recruiting class for the Badgers that also includes Gus Yalden and John Blackwell, as well as preferred walk-on Jack Janicki.
"The camp went really well," Winter told BadgerBlitz.com in a previous interview. "I got to meet all the coaches and I like them all. I played well and the coaches saw that. I was really thankful for the offer when it came at the end of the camp and I had a great time at Wisconsin. I've been talking to Coach (Joe) Krabbenhoft - he's a great guy and we text a lot. I love him and he sounds like a great coach who is fun to be around.
"The coaches see my potential going forward. I'll be getting bigger, obviously, and they really like how I use my height right now. Being able to shoot was another thing that they said they liked, along with how I can block shots and defend on the other end. Coming from Lakeville North, they know we have a great coaching staff and they will get me ready for college basketball."
Lakeville North has been good to Wisconsin's program over the last handful of recruiting cycles. The high school just outside of Minneapolis has previously produced former Badgers center Nate Reuvers, as well as current starter Tyler Wahl. Junior wing Jack Robison is also a top target for UW in the 2024 class.
During the course of his recruitment, Winter also listed offers from Oregon State, St. Thomas, Stanford, Wake Forest and Xavier. His father, Trevor Winter, played for Minnesota from 1993 to 1997.