Matt Henningsen accepts preferred walk-on offer from Wisconsin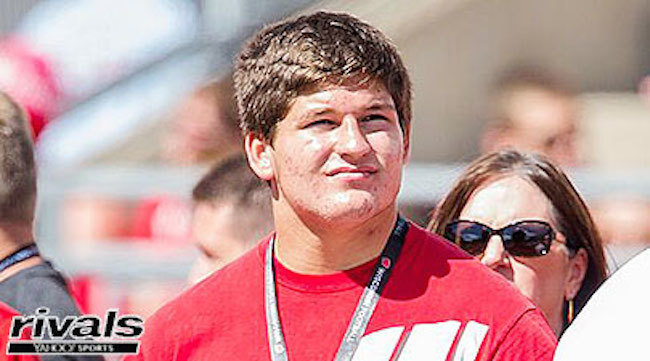 Matt Henningsen racked up scholarship offers from Buffalo, Illinois State, North Dakota, Northern Illinois, Princeton and South Dakota.
But the 6-foot-5, 265-pound in-state lineman from Menomonee Falls could not pass on an opportunity to play at Wisconsin. This weekend, Henningsen accepted a preferred walk-on offer from the Badgers after an unofficial visit.
"At my visit this past Friday I couldn't hide my excitement because it was just hitting me that I had the opportunity to be a Badger," Henningsen told BadgerBlitz.com. "I called them Saturday afternoon and coach (Joe) Rudolph was very excited. We both look forward to me being a part of the Wisconsin football tradition.
"It feels great to have my decision made because I know that I am going to the right place. Even with all the great choices I had, I know that I made the right decision."
Henningsen will also be following a family tradition of attending school at UW.
"My parents and three older brothers all went to Wisconsin and it has been a dream of mine to go to Wisconsin since I was five years old," Henningsen said. "After visiting many times in the fall and then being there for a visit this past Friday, I knew it was the place for me because of the tradition, fantastic academic opportunities and people within the program.
"Honestly, it was a lot to think about and consider. I had many choices of scholarships to very successful football programs, but whenever I am in Madison, it feels like home. So, almost immediately after the visit on Friday, I knew that Wisconsin is where I want to spend the next chapter of my life."
With four scholarship offensive linemen committed in the 2017 class, Henningsen, the first known preferred walk-on for UW in this cycle, will begin as a defensive tackle for the Badgers.
"The coaches were very excited," Henningsen said. "They brought the idea of a preferred walk on up to me after camp and after about a week they gave me the offer to be a PWO at UW. It was a lot to take in."