In-state junior Dalton Gillette takes in Wisconsin's practice Sunday
Sunday, in-state junior Dalton Gillette made the short trip from Mukwonago to Madison for Wisconsin's spring practice.
"The visit went great," Gillette told BadgerBlitz.com. "We were lucky enough with the weather being nice that practice was outside at Camp Randall.
"The practice was fast-paced and physical - it was great to watch. Once practice was done I got a tour of their indoor training facilities and nutrition areas."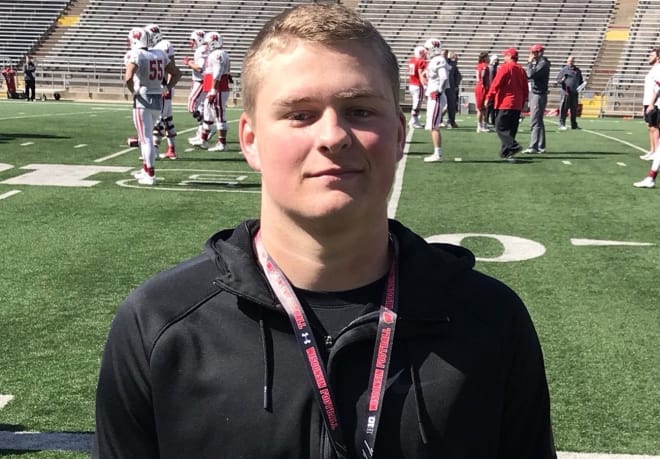 A 6-foot-4, 230-pound athlete, Gillette, who also runs track and plays basketball for the Indians, was able to speak with the coaching staff at UW.
"The feedback was very positive," Gillette said. "They invited me back for another spring practice in April to get a full tour with some other top recruits. They would also like me to attend camp in June. They mentioned defensive end and fullback as potential positions.
"I feel like I really fit in to their philosophy of recruiting an athlete and not a specific position. I think Wisconsin is pretty interested with the invites to come back for another visit in April and to see a game on the sidelines in the fall."
Outside of Wisconsin, Gillette is hearing from a handful of other schools.
"I am visiting Purdue and Western Michigan next weekend and am looking at going to North Dakota and South Dakota State soon," he said.
The Badgers currently have eight commitments in the 2019 class.