In-state DB Nate Valcarcel makes return trip to Wisconsin
After visiting earlier this month for Wisconsin's home contest against Rutgers, in-state defensive back Nate Valcarel was back on campus Saturday for the Badgers' regular season finale.
"The visit on Saturday was great and I enjoyed it a lot," Valcarcel told BadgerBlitz.com. "The environment and surrounding is welcoming. After the second visit to Wisconsin there was more communication to me and the specific coaches that talked to me.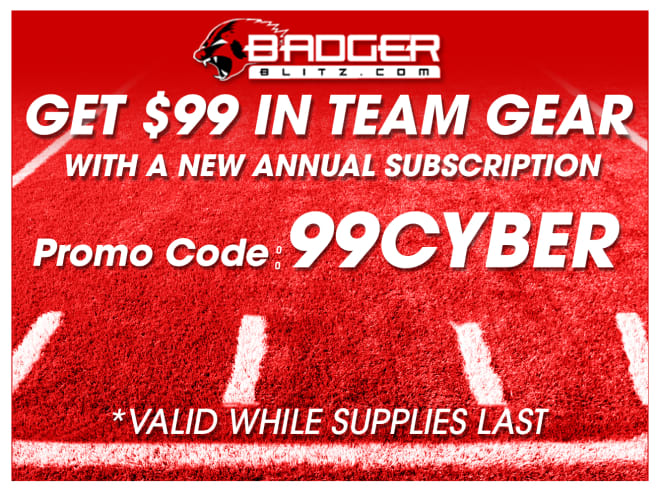 "We ate lunch and then chilled in the weight room. The coaches were in there and you could talk to some of them if you wanted to. After that I got my height and weight, and then I went down to the field to see the players warm up and take pictures. After seeing them warm up we got seated and watched game. Then after the game we got to go in the locker room and talk to position coaches."
A 6-foot, 165-pound projected cornerback from Whitnall High School, Valcarel, who rushed for over 1,000 yards and nine touchdowns on offense and racked up 61 total tackles and three interceptions on defense this fall, was able to connect with in-state recruiter Chris Haering while on campus.
"Talking to Coach Haering, he was making a couple jokes at first but I knew who he was because he sent me letters," Valcarel said. "He said I have great film and he really likes it. He also said he is going to come visit me at my school to check on my academics and how I am doing in school.
"Then Coach (Jensen) Gebhardt said we're going to keep in touch with you because in the state of Wisconsin it's hard to find a good safety or cornerback that's 6-feet tall."
Outside of UW, Valcarel is hearing from a handful of other schools.
"I'm visiting Iowa State this weekend and I'm also hearing from Iowa," he said.
The Badgers currently have four commitments in the 2020 class.